Y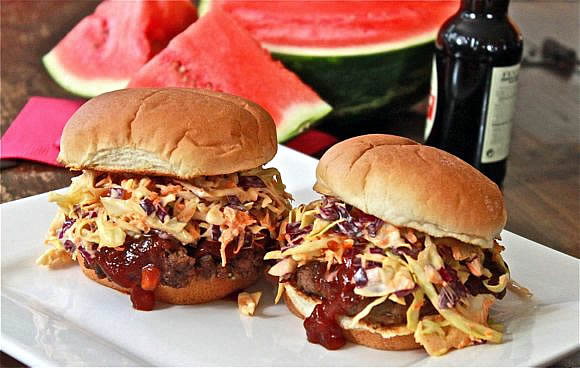 Memorial Day has a lot of responsibility.
It is a day when we Americans have the profound responsibility to honor and remember the lives of men and women who died while serving our country.
Memorial Day also marks the unofficial start to summer, and if you're old-school like me, the beginning of white shoe season.
Furthermore, Memorial Day also signifies it's time to fire up the grill and feed your sweaty, beer-filled family and friends a backyard feast they won't ridicule you for until Labor Day.
Burgers and dogs are practically a Memorial Day staple. And a juicy, drippy BBQ Burger with Coleslaw (top) is a great way to switch things up from the ordinary, without a lot of effort.
If you're feeling more adventurous, you have a new grill you want to show off, and you know how to party, try my Cajun Pork Sandwich.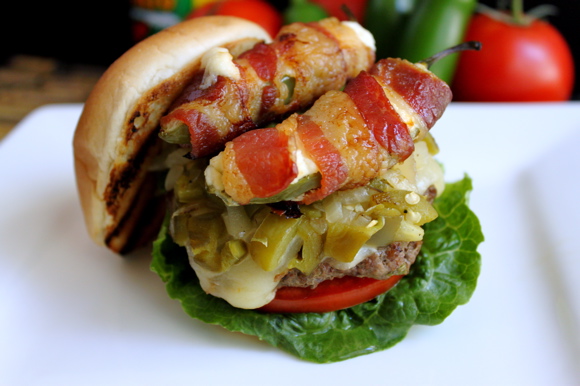 Want to stick with burgers AND blow everyone's mind? Go for the Jalapeno POP Burger.
You're bound to have a bag or three of Ruffled Potato Chips on hand and nothing screams summer like a salty chip plunged into cool, creamy caramelized French Onion Dip. Rip open a bag of soup mix? Never.

Potato Salad is a classic BBQ mainstay and possibly the main sustenance for vegetarians at a Memorial Day meat fest. My Spicy Thai Potato Salad will complement meaty entrees AND it's substantial enough to make a memorable meal for the Veggies.
Side dishes shouldn't be an afterthought and the Steakhouse Pasta Salad just may steal the show. Mayo haters fear not, there's no mayo in this Pasta Salad.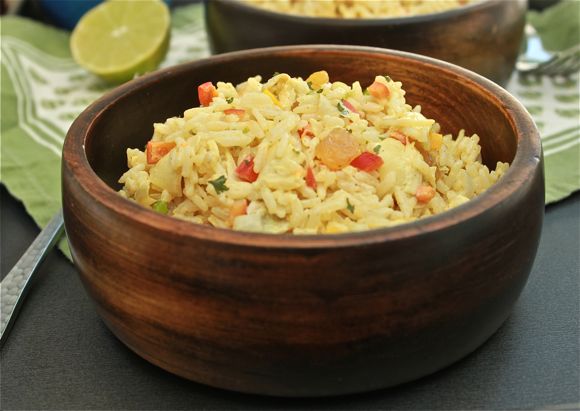 A lighter, flavorful favorite is Curry Rice Salad. Better make sure you're not using the cheap paper plates.
Bacon Wrapped Potato Skewers shouldn't be legal but thankfully they are. And nothing keeps a party going strong like bacon wrapped spuds on a stick!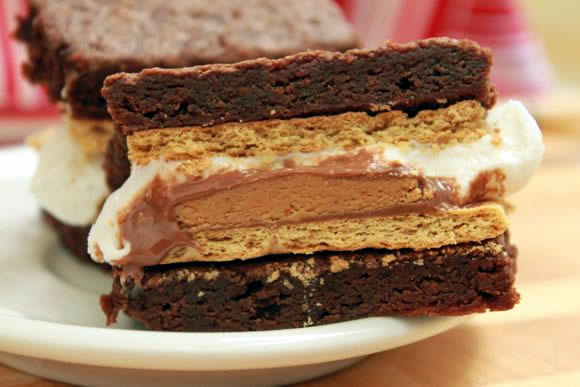 Why make a boring ol' S'more? If you're like me, you want even more! Like a Peanut Butter S'more! Still not enough? Try a S'morkie! Watch the How to Make S'morkies Video.
White Chocolate Macadamia Nut Cookies are cookie nirvana. My personal favorite and perfect for summertime!
This Memorial Day, do your part and remember those who serve our country. Honor their lives and the lives of their families with some personal reflection on the great diversity and freedom we celebrate every single day in America. Celebrate our soldiers and our country with a backyard feast that makes memories!
Happy Memorial Day!
Need more inspiration? Check out 7 Simple Recipes for Memorial Day Weekend.

Don't miss a video… SUBSCRIBE TO MY CHANNEL ON YOUTUBE!