Y
CONTACT: BETTY (at) AVERAGEBETTY.COM
"Average people do amazing things every day. You don't have to be Oprah or Ellen to make a difference in someone's life. And sometimes the most important thing you can do for the people you love is feed them." — Sara O'Donnell, Average Betty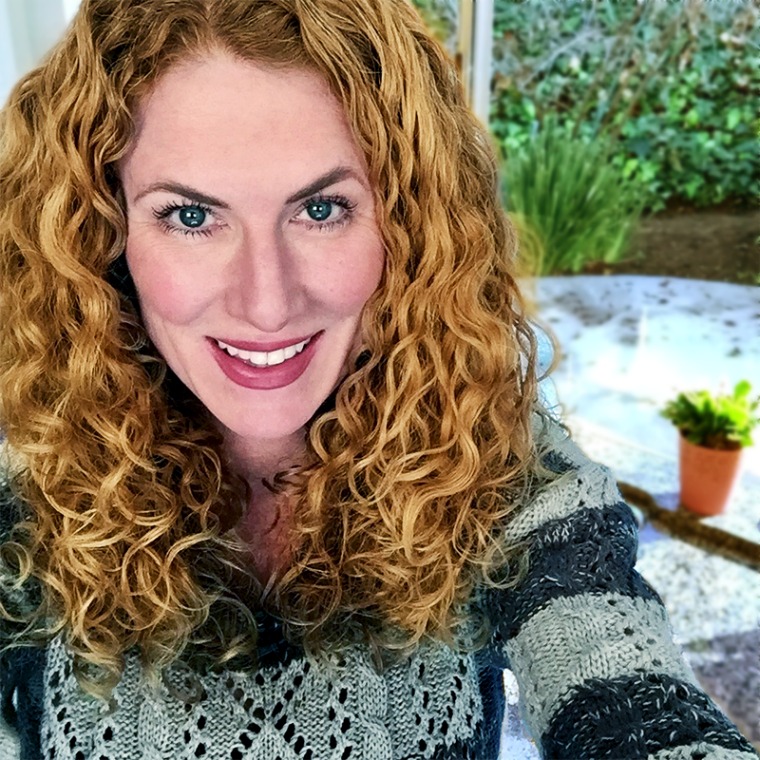 Hi! I'm Sara O'Donnell. I'm a Food Blogger, Recipe Developer, Video Producer and the creator of Average Betty. I'm occasionally serious and always hungry.
Average Betty videos and recipes create a positive environment for the exploration of all foods. From not-so-secret family recipes to the kitchens of James Beard Award winning chefs and all the morsels in between, Average Betty uncovers the treasures and chuckles that surround good food.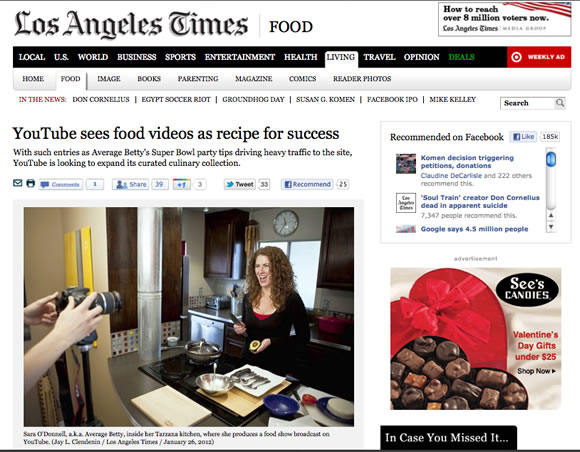 Why Average Betty? I know. This website is called Average Betty and my name is Sara. You see, here in Southern California, "Betty" is slang for the word gal similar to how "Joe" is slang for a guy. For example: Average Joe, Joe Six Pack, Joe the Plumber. Well, I'm Average Betty. I'm not a diva, I'm not a chef and I'm certainly not a guru. I'm just an average betty that loves food, wine, art and music. I also like to party.

Why food? I am the last of six children from a middle class family; needless to say I was in the kitchen a lot helping prepare meals. I put myself through college working in the bar-restaurant business. Cooking, baking, entertaining and grocery shopping have always been a part of my life.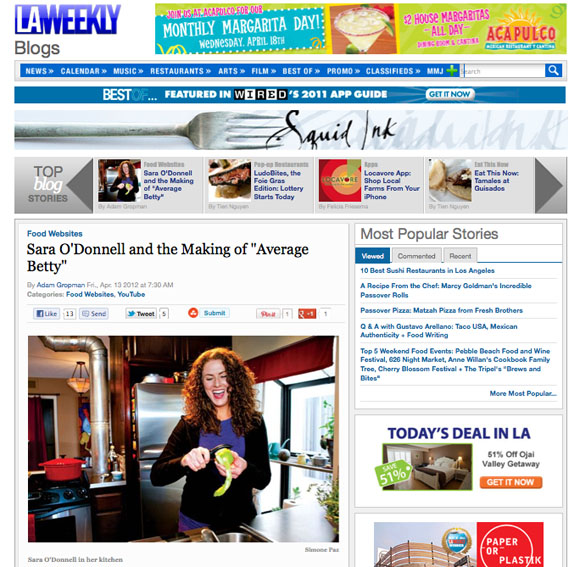 With the rise in convenience products and increasingly busy lifestyles, many people are no longer eating meals at home, prepared from whole foods. So I decided to make food the focus of Average Betty. Not with the ambition to solve the obesity epidemic, but with the ambition of getting more people in the kitchen again to prepare their own meals and have an ongoing, positive discussion about food.