Y
Click for printer-friendly version!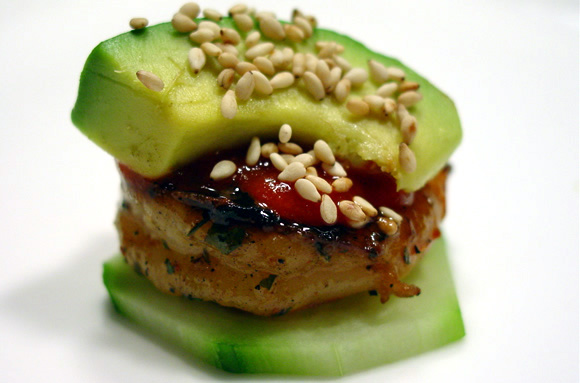 It's not really fitting to find a recipe for The Perfect Shrimp on a website called Average Betty, but you see, I didn't name this recipe… my friends did. Pretty flattering, I know. The overall flavor of these one-bite-delights is similar to a California Roll but the textures and flavors are far more exciting. It's the perfect bite. And they're fast and easy. Perfect!
Ingredients for The Perfect Shrimp:
12 raw shrimp
12 cucumber slices
12 avocado slices
1/2 tsp garlic powder
1/4 tsp cayenne pepper
1/2 tsp dried parsley
black pepper
dash soy sauce
sesame seeds
Sriracha Hot Sauce
Directions: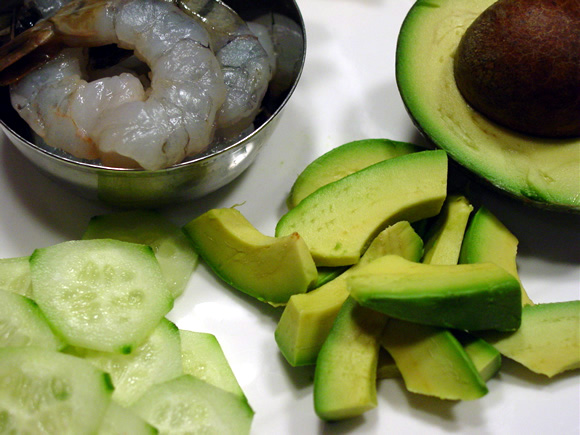 Clean, devein and remove tails from raw shrimp. Pour just enough extra virgin olive oil on shrimp to coat. Season shrimp with garlic powder, cayenne pepper, black pepper, dried parsley and soy sauce. Set aside.
Stripeel an English cucumber. (Stripeel as in stripe-peel.) Cut the same number of cucumber slices as shrimp. Peel avocado. Cut the same number of avocado slices as cucumber and shrimp. Set aside.
Get out your Sriracha hot sauce… known to many as simply The Rooster Sauce. And don't forget the toasted sesame seeds.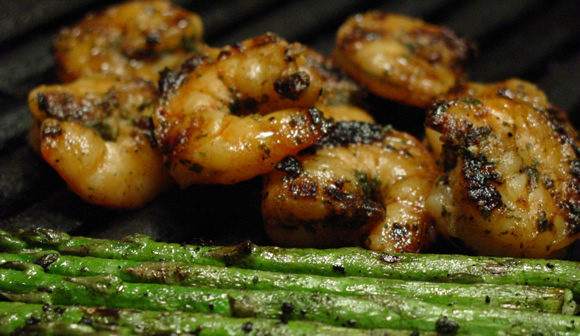 Grill seasoned shrimp on hot grill or skillet about 2 minutes a side. Toss grilled shrimps with a small amount of butter (if desired) and generous squeeze of lemon.
Prepare for perfection!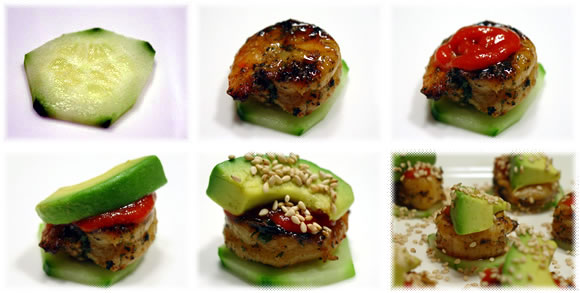 Arrange cucumber slices on a serving plate. Place one shrimp per cucumber slice. Squeeze a little or a lot of the Sriracha on top of shrimp. Top with avocado slice and a sprinkle of sesame seeds.
Make 2-3 per person and serve as an appetizer. Make 4-6 per person and serve as an entree.

Search terms: betty #7, grilled shrimp with avocado and cucumber recipe, deconstructed california roll recipe, shrimp appetizer recipe, asian shrimp appetizer, srircha hot sauce recipe, spicy shrimp recipe, fun appetizer recipe
Link to the The Perfect Shrimp ??? video.
Link to the accompanying The Perfect Shrimp™ = The Perfect Dilemma blog post.