Y
WHAT MAKES A GREAT VIDEO?
I'm in round four of Kodak's Vlogger Challenge, and this week's question is, "What makes a great video?" Well, if you don't have access to a diapered baby dancing to Single Ladies, not to fear. In this vlog, I share tips from experts in content creation, Rene Lynch and Tim Street, and a few tips of my own.
What do you think makes a great video and what are some of your favorite viral videos from 2010? Let me know what you think in the comments, and watch the vlog for a recap of your reactions to double-dipping, tips on creating video, and of course, more football food favorites!
EVEN MORE FOOTBALL FOOD!


Is it possible for two wrongs to make a right? If you're talking about creamy Mac n' Cheese deep fried until crisp and golden, it is! Mac n Cheese Bites may be wrong, but they taste so right!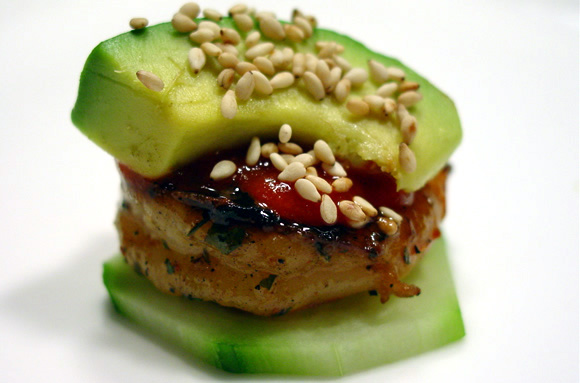 The Average Betty appetizer that started it all! Grilled shrimp with a zing of Sriracha and the snap of cool cucumber. It's like a California Roll… only more perfect. The Perfect Shrimp!

Nothing says party like Pizza Party! Try my Whole Wheat Pizza Dough or Original Recipe then turn things up to eleven with BBQ Chicken Mac n' Cheese Pizza or the Jalapeno Popper Pizza.