Y
**WATCH THE VIDEO**
So… it's the New Year and you're trying to eat more salad. Right?
Balsamic Salad Dressing is my go-to salad dressing. I love it simply tossed with fresh spinach and a little Parmesan Cheese. Not only is homemade Salad Dressing more delicious and free of ingredients you can't pronounce, it's also lot cheaper!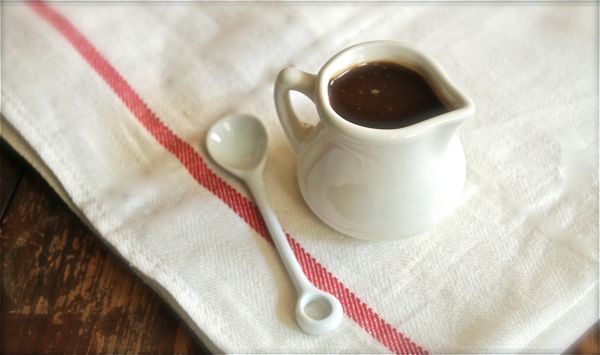 Ingredients for Balsamic Salad Dressing Recipe:
1/4 cup balsamic vinegar
3/4 cup olive oil
1 teaspoon garlic powder
1 TBSP dijon mustard
1 TBSP honey
1/8 teaspoon dried Italian herb blend (such as basil, oregano and thyme)
pinch crushed red pepper flakes
salt & pepper to taste

NOTES:
Makes about 1 cup of dressing. The classic ratio for vinaigrette is 3 parts oil to one part vinegar; adjust oil and vinegar levels to suite your taste. Experiment with different vinegars such as red wine or rice for a varied taste. Store in a sealed container, up to a week, in the refrigerator.
DIRECTIONS:
Combine all ingredients in a jar and shake well.

Have YOU subscribed to my channel on YouTube?