Y
Hakuna Frittata! Don't worry, just enjoy the Frittata!
Hakuna Matata, or "No Worries," is a Swahili phrase that many became familiar with from The Lion King movie. Hakuna Frittata is the "anything goes" attitude to embrace when making frittatas.
Or… maybe it's this Potato Sausage Frittata that just makes me feel like singing? Sorry Lion King fans! Watch the video!

Don't miss a video… SUBSCRIBE TO MY CHANNEL ON YOUTUBE!

Get the Idaho Potato Sausage Frittata Recipe as seen in the video.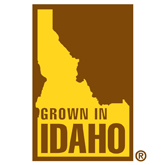 For more great recipes using Idaho Potatoes, check out the Idaho Potato Commission Website.