Y
Buttermilk makes everything better. Except when you accidentally put it in your coffee.
Buttermilk, the cultured dairy product found on most supermarket shelves in the US, is made from fermented cow's milk. Buttermilk's tangy taste and thick consistency isn't the best for drinking (unless you're Elvis washing down a fried peanut butter n' banana sandwich) but it turns baked goods into something sublime and works wonders as a tenderizing meat marinade.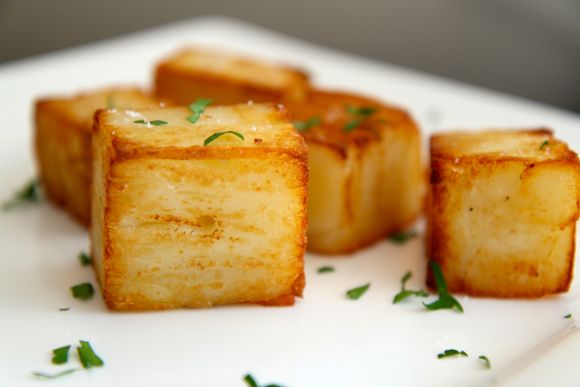 Not to mention the complexity Buttermilk adds to potatoes, like the Buttermilk Potato Pave (above). Grits, mac n' cheese… even scrambled eggs can all be enhanced with the magic of buttermilk.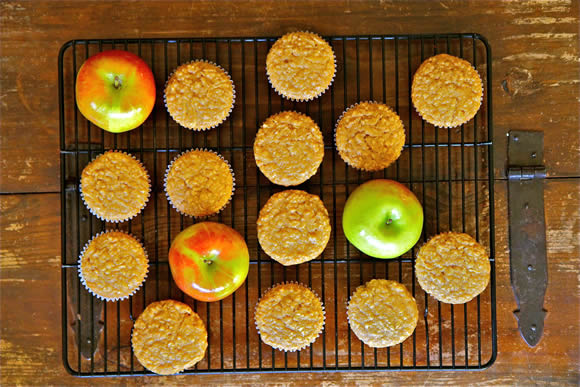 I'm asked all kinds of questions about Buttermilk. The number one inquiry being for a Buttermilk Substitute. And though I've given the advice many times, I've never actually tried it myself. But even those of us who always have a quart of Buttermilk in the fridge can run out, just when the craving for Oatmeal Apple Muffins strikes.

I gave it a go, and I'll tell you what, the Buttermilk Substitute works great! I'm not sure if I'm ready to marinate my Fried Chicken in the substitute… but it preforms beautifully in muffins.
Watch Buttermilk Hotline! and never be buttermilkless again. Get the Buttermilk Substitute Recipe.
BUTTERMILKY BLISS


Buttermilk Pancakes Recipe

Top Secret Coffee Cake Recipe — Top Secret Coffee Cake Video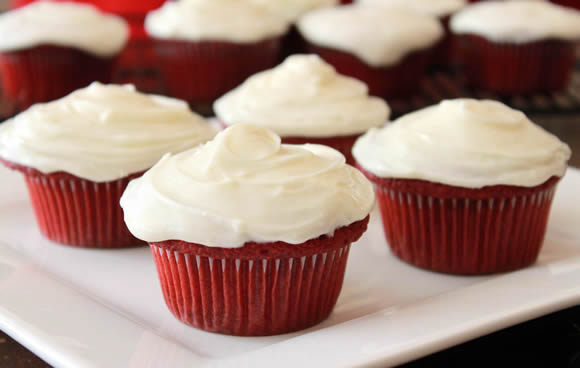 Red Velvet Cake with Cream Cheese Frosting Recipe — How to Make Red Velvet Cupcakes with Cream Cheese Frosting Video

Peanut Butter Birthday Cake Recipe — Peanut Butter Birthday Cake Video

Award Winning Vanilla Cupcakes Recipe

For more great recipes using BUTTERMILK, SEARCH BUTTERMILK.