Y
WATCH THE VIDEO FOR EXTRA TIPS!
I get asked so many questions about Buttermilk… I should set up a Buttermilk Hotline.
The number one question I answer is, "What can I use instead of buttermilk?" And of course, the Buttermilk Hotline knows a handy Buttermilk Substitute. You see, even those of us who always have a quart of Buttermilk in the fridge can run out, just when the craving for Top Secret Coffee Cake strikes.
Ingredients for Buttermilk Substitute:
1 Tablespoon distilled white vinegar
1 cup (minus 1 Tablespoon) milk (regular, nonfat, almond or soy)

NOTES: Makes one cup Buttermilk Substitute. Store in the refrigerator, covered, for up to 3 days. You can also substitute lemon juice for vinegar. Watch the How to Make Buttermilk Substitute Video, give it a thumbs up and please subscribe to my channel on YouTube.
Directions for Buttermilk Substitute:
1) In a one cup measuring cup, add vinegar (or lemon juice).
2) Fill measuring cup with milk to the one cup mark.
3) Stir and allow to rest for 5 minutes.
4) Use in recipes as you normally would buttermilk.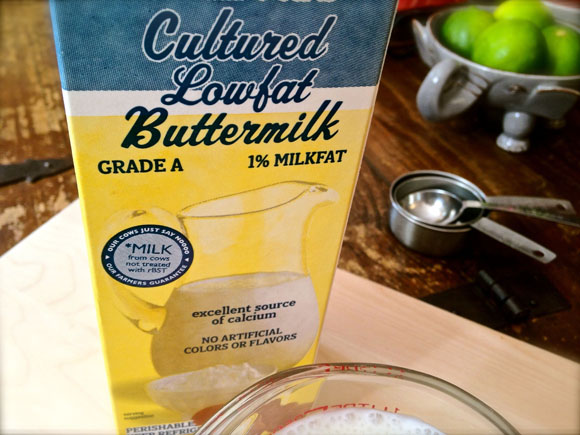 For added instruction and entertainment, watch the How to Make a Buttermilk Substitute Video. For more great recipes using BUTTERMILK, check out the How to Make Buttermilk Substitute Video Page or SEARCH BUTTERMILK.