Y
Let the Halloween Spooktacular begin! I've always wanted to have a Spooktacular and gosh darn it, I'm going to have one! What is a Halloween Spooktacular? Well… it's a celebration of Halloween. And it's spooky. And it's spectacular.
On Wednesday I'm carving a pumpkin and making Roasted Pumpkin Seeds and on Friday, it's Dinner and a Scary Movie. How's that for Spooktacular? Yeah, that's what I thought. And to start things off, here are my Fresh Five Favorite Halloween Treats. Head over to Babble's Family Kitchen and see if they're your favorites too.
HALLOWEEN TREAT SHEET


Spooktacular Spice. Get the recipe for spicy and tangy Sriracha Deviled Eggs.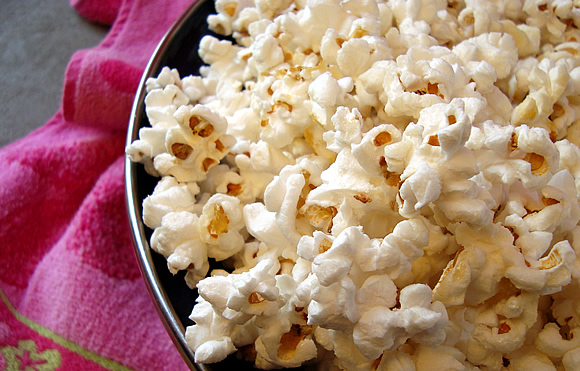 Spooktacular Snack. Get the recipe for sweet and salty Kettle Popcorn.

Spooktacular Sneak Peek. I'm carving a pumpkin and roasting the seeds. Get the recipe for Roasted Pumpkin Seeds and watch How to Make Roasted Pumpkin Seeds.

Spooktacular Sweetness. I'm baking up a batch of highly addictive Pumpkin Bars. Stay tuned for the video and recipe.
CARAMEL APPLES
Apparently, some people do make their own caramel apples.Get the recipe for Brooke McClay's Homemade Caramel Apples.