Y
WATCH THE VIDEO!
Mardi Gras is in full swing and Fat Tuesday is, well, next Tuesday. And aside from wearing a mask, drinking too much and eating a Po'Boy, is there another way to celebrate? Well, of course!
Here's just one idea: Make up a batch of Roasted Potato Gumbo! It might sound difficult, but the key is the roux. And if you can master the roux, your friends and family will exclaim, "This Gumbo Roux-ules!"

Don't miss a video… SUBSCRIBE TO MY CHANNEL ON YOUTUBE!

Get the Roasted Potato Gumbo Recipe as seen in the video.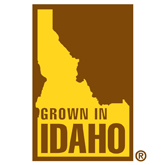 For more great recipes using Idaho Potatoes, check out the Idaho Potato Commission Website.