Y
Potato Cups may not be as well known as the World Cup or Stanley Cup, but they are definitely more delicious! This video demonstrates how to make Potato Cup Frittatas, but you can fill a Potato Cup with just about anything. Watch the Potato Cup Frittata Video and see for yourself!
MY POTATO CUP RUNNETH OVER


Get the recipe for Potato Cup Frittatas as seen in the video here.

The Eggs Benedict Potato Cup? Get inspiration here.

The Chicken Curry Potato Cup? Get inspiration here.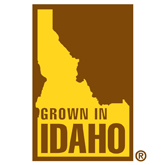 For more great recipes using Idaho Potatoes, check out the Idaho Potato Commission Website.