Y
WATCH THE VIDEO!
You don't need to be an origami master to make Potato Wontons! It turns out, a triangle is a completely acceptable wonton shape!
Let's fold!

Don't miss a video… SUBSCRIBE TO MY CHANNEL ON YOUTUBE!

Get the Potato Wontons Recipe as seen in the video.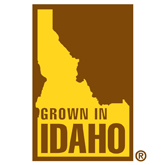 For more great recipes using Idaho Potatoes, check out the Idaho Potato Commission Website.