Y
It's Test Kitchen time again, y'all!
As you may know, I don't do a lot of Crock Pot cooking. I guess I'd do more, but I usually don't plan far enough in advance. I'm also not necessarily surrounded by people that love Pot Roast and other typical Crock Pot meals. However, I've seen a lot of recipes for Crock Pot Lasagna around the interwebs and decided this was some Crock Potting I could get into.
I used my Spicy Sausage Meat Sauce Recipe in this Crock Pot Lasagna and as you can see in the video, I was quite pleased with the results.
Watch How to Make Crock Pot Lasagna and as they say, if you see this pot a-crockin' better come a-knockin'! Wait. Does anyone really say that?
GET THE RECIPES!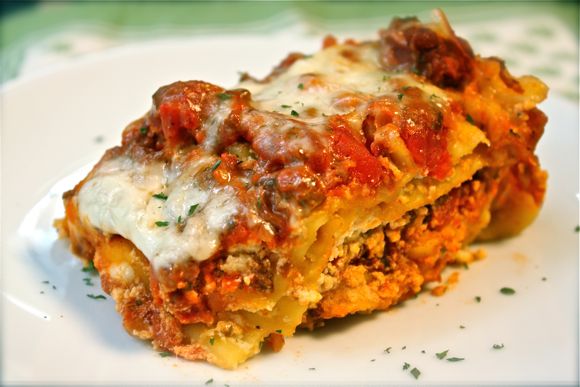 Get the Test Kitchen Crock Pot Lasagna Recipe as seen in the video.
MEAT SAUCE


Get the Meat Sauce Recipe I used in the Crock Pot Lasagna.
CROCK POT MAC N' CHEESE


Previous Crock Pot Test Kitchen Recipe, Crock Pot Macaroni N' Cheese.
**Please subscribe to my channel on YouTube!**