Y
WATCH THE VIDEO!
When temperatures soar into the mid 90's and flip-flops become acceptable footwear for all occasions, you know that summer in Southern California has arrived.
Another sure-fire way to tell? California Avocados are plentiful and perfect!
Luckily, my California Avocado Lettuce Wraps will make you feel so totally California, you'll swear you took the 101 to the 405 and sweated it out at hot yoga. But don't worry… these Lettuce Wraps are way easier. Like totally.

Don't miss a video… SUBSCRIBE TO MY CHANNEL ON YOUTUBE!

Get the California Avocado Lettuce Wraps Recipe.

Be sure to check out the video to see the safest way to cut, seed and peel an avocado. In addition to some seriously bad singing. Like totally.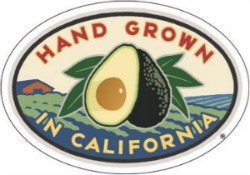 The Average Betty Test Kitchen developed this recipe and produced this video on behalf of the California Avocado Commission.
Nutrient dense California Avocados provide nearly 20 essential nutrients, including fiber, potassium, Vitamin E, B-vitamins and folic acid and enable the body to absorb more fat-soluble nutrients.
For more great recipes using California Avocados, check out the California Avocado Commission Commission Website.

Don't miss a video… SUBSCRIBE TO MY CHANNEL ON YOUTUBE!