Y
Father's Day is this Sunday. Don't panic.
This isn't your every day breakfast. You can't eat Hash Brown Benedict in your car on the way to work. This is a special occasion breakfast perfect for Dad on his special day.
Hash Brown Benedict is so special in fact, it may make you feel like singing. Or it might make Dad feel like singing.
Or… maybe it just makes me feel like singing? Sorry Beatles. Watch the video!

Don't miss a video… SUBSCRIBE TO MY CHANNEL ON YOUTUBE!

Get the Idaho Potato Hash Brown Benedict Recipe as seen in the video.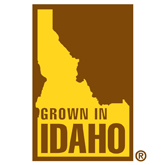 For more great recipes using Idaho Potatoes, check out the Idaho Potato Commission Website.