Y
WATCH THE VIDEO!
There aren't too many days of the year that you can get away with eating things like the Walking Taco. Super Bowl Sunday and the final game of the NCAA Men's Basketball Tournament are definitely two of them. Better take advantage of them when you can…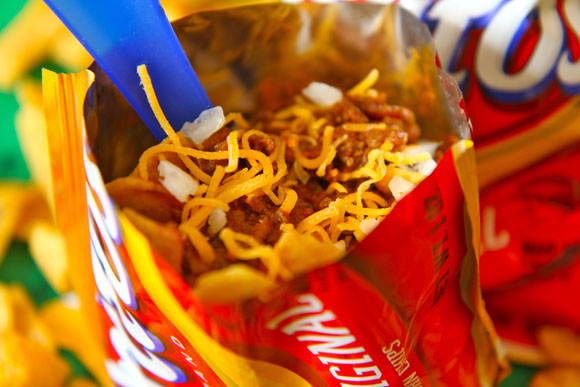 Ingredients for Frito Pie:
single serving (bag) of corn chips
1/3 cup Game Day Chili
shredded cheese
diced onions
other toppings
NOTES:
For added instruction on cutting the corn chip bag vs. opening it from the top, watch the Game Day Chili Pie Video! Other toppings might include sour cream, pickled jalapeno rings or chopped avocado.
DIRECTIONS: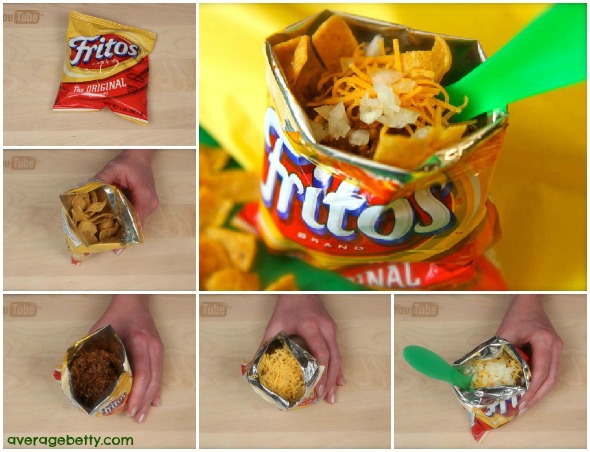 1) Open bag of corn chips.
2) Carefully place chili inside the bag on top of chips.
3) Garnish with shredded cheese, diced onions and other desired toppings.
4) Eat from bag.

Get the Game Day Chili Recipe.
Have YOU subscribed to my channel on YouTube?