Y
WATCH THE VIDEO!
Let's face it. There's a lot of pressure on Super Bowl Sunday to serve up something awesome. It can't just be delicious, it's gotta be fun too. And while Snackadiums are a lot of work, Game Day Chili is easy. And anything called the Walking Taco has got to be pure awesome.
Watch the Super Bowl Game Day Chili Pie video and tell me what kind of awesome you'll be serving up for the big game.
Happy Super Bowl Sunday!
GET THE RECIPES


Get the Game Day Chili Recipe.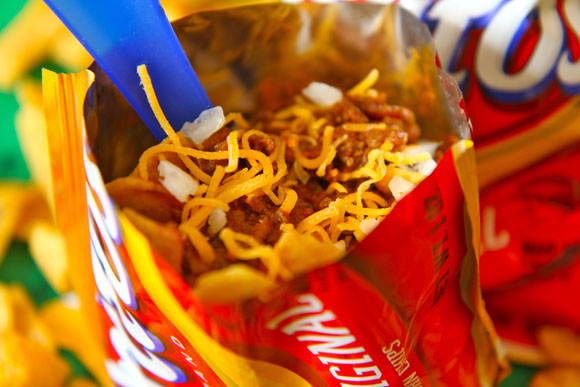 Get the Frito Pie – Walking Taco Recipe.
Have YOU subscribed to my channel on YouTube?