Y
WATCH THE VIDEO!
Basil Mayonnaise is an easy way to liven up sandwiches, pasta salads and appetizers. In fact, anything you can use regular mayo on or in, you can use Basil Mayonnaise. A bright boost of basil, garlic and lemon makes anything taste like summertime!
Ingredients for Easy Basil Mayonnaise:
1/2 cup mayonnaise
2 TBSP Basil Pesto
1 teaspoon lemon juice
1/2 teaspoon lemon zest
DIRECTIONS:
Combine all ingredients throughly. Keep refrigerated.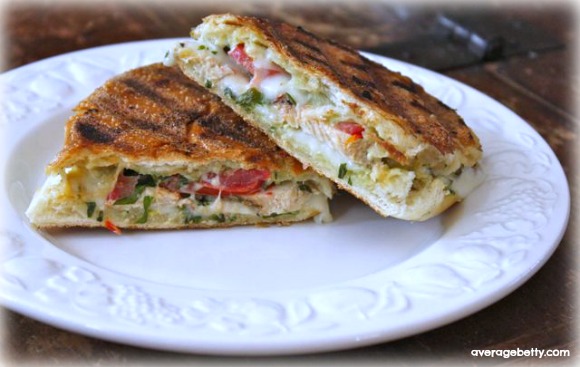 Try making a Grilled Chicken Panino with Easy Basil Mayonnaise. Delicious! For instruction on how to make a pressed sandwich (without a panini press) watch the C Rock Sammie Video.

Watch TURBO BOOSTED! and learn how to make Easy Basil Mayonnaise.

Don't miss a video… SUBSCRIBE TO AVERAGEBETTY on YouTube!