Y
**WATCH THE VIDEO!**
If you're looking for tacos with serious street cred, give these Crispy Tacos a try.
Loaded with fresh California Avocado and fried to crispity, crunchity perfection, they will showcase your mad skills in the kitchen.
And just to be clear, about the street cred… I'm talking my neighborhood.
For further instruction, entertainment and tips watch the Crispy Tacos video!
Ingredients for Crispy Tacos:
1 large California Avocado, divided
2 cups shredded chicken
1 teaspoon cumin
1 teaspoon chili powder
1/2 medium lime
1 green onion, chopped
1 jalapeno, diced
2 TBSP chopped cilantro
1/2 cup shredded jalapeno jack cheese
8 corn tortillas
salt & pepper to taste
Ingredients for the Crunchy Salad:
1 cup shredded romaine lettuce
1 cup chopped, fresh spinach leaves
1/2 cup shredded red cabbage
2 TBSP chopped cilantro
1 green onion, chopped
1/4 diced red bell pepper
1/2 medium lime
2 TBSP prepared cilantro dressing, or similar
1/4 cup crumbled cotija cheese
2 TBSP roasted pepitas
NOTES:
Makes 8 Crispy Tacos and Salad. This is the Cilantro Dressing I used. This is the Taco Rack used for oven baking. For further instruction and entertainment watch the Crispy Tacos video.
Directions for Crispy Tacos:
1) Make the taco filling: In a large bowl, season shredded chicken with cumin, chili powder, salt and pepper.
2) To the seasoned chicken, add green onion, cilantro, diced jalapeno and jalapeno jack cheese. Combine well.
3) Gently fold in diced avocado. Set aside.
4) Make the salad. In another bowl combine romaine lettuce, spinach, red cabbage, cilantro, green onion, red bell pepper and lime. Toss.
5) Add cotija cheese, pepitas and diced avocado. Toss gently and refrigerate until needed.
6) Fry the tacos. In a medium skillet over medium heat, add about a tablespoon of vegetable oil. Place tortillas in the oil and place a small amount of avocado-chicken mixture in the center of each tortilla.
7) When the tortilla begins to puff slightly, fold the tortilla over the filling to create the taco shape. Continue frying each taco until golden.
8) Transfer tacos to baking rack and place in a preheated 350(F) oven for 10 minutes.
9) Serve the tacos. Garnish each taco with salad and enjoy!

For further instruction, entertainment and tips watch the video!
You might also like…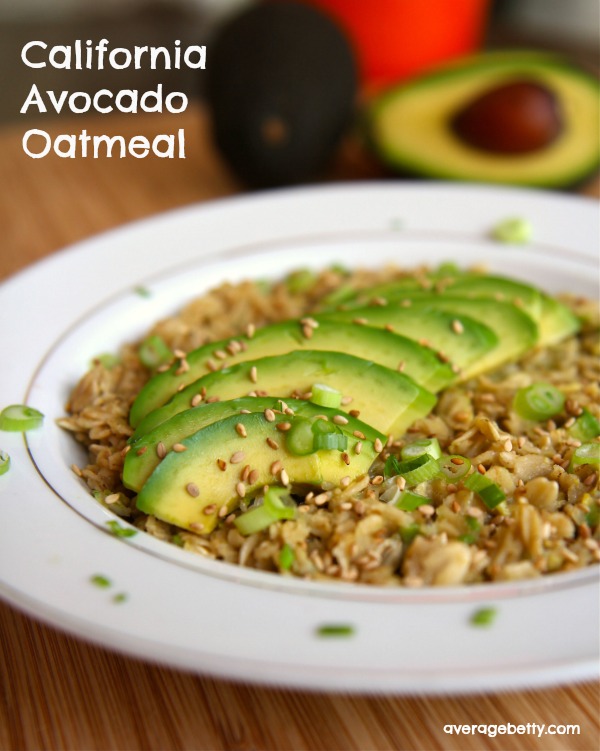 California Avocado Oatmeal Recipe

California Avocado Flatbread Recipe

California Avocado Smoothie Recipe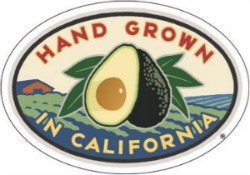 The Average Betty Test Kitchen developed this recipe on behalf of the California Avocado Commission.
Nutrient dense California Avocados provide nearly 20 essential nutrients, including fiber, potassium, Vitamin E, B-vitamins and folic acid and enable the body to absorb more fat-soluble nutrients.
For more great recipes using California Avocados, check out the California Avocado Commission Commission Website.

Don't miss a video… SUBSCRIBE TO MY CHANNEL ON YOUTUBE!