Y
This California Avocado Smoothie isn't the most elaborate smoothie recipe you'll find.
It isn't the greenest or the healthiest, although it certainly is both of those things.
You see, there's something extra special about this nutrient dense, four ingredient smoothie…
It's toddler approved.
And if you know toddlers, you know that's saying something.
Because when a toddler doesn't like something it is ultimately you who suffers…
And your carpet.
Avocado was one of the first foods I introduced to Maya when she was an infant. And nutrient dense California Avocados are the #1 fruit recommended to parents as the best first food for babies.
Now, as a toddler, Maya continues to love avocados and they are a staple of her diet.
Avocado has never been a challenge.
What was a challenge? Getting leafy greens into Maya's diet, both in a way she could process and in a way that she found appealing.
That's when I came up with this California Avocado Smoothie.
It's smooth and creamy like you'd expect from an avocado smoothie, with a hint of sweetness from the pineapple, a boost of super-healthy spinach, and a tiny twist of, "What is that in there?" from the ginger root.
Maya just says, "Yum."
Leafy green challenge averted.
Ingredients for California Avocado Smoothie:
1/2 medium California Avocado
1/2 cup water
1 cup fresh spinach, packed
1 cup pineapple, cubed
1/2 teaspoon ginger root
NOTES:
Makes one cup smoothie. Consider using coconut water in place of the regular water. Best served cold.
Directions for California Avocado Smoothie:
Place all ingredients in blender and combine until smooth.
Here are some other great recipes featuring California Avocados:
Salmon Patties with Avocado and a Spicy Chipotle Avocado Aioli
Greek Avocado & Feta Cucumber Cups Recipe
After-School Snack Recipes
Superfood Avocado Blueberry Salad
Avocado Caprese Bites
Watermelon & Avocado Pizza
You might also like…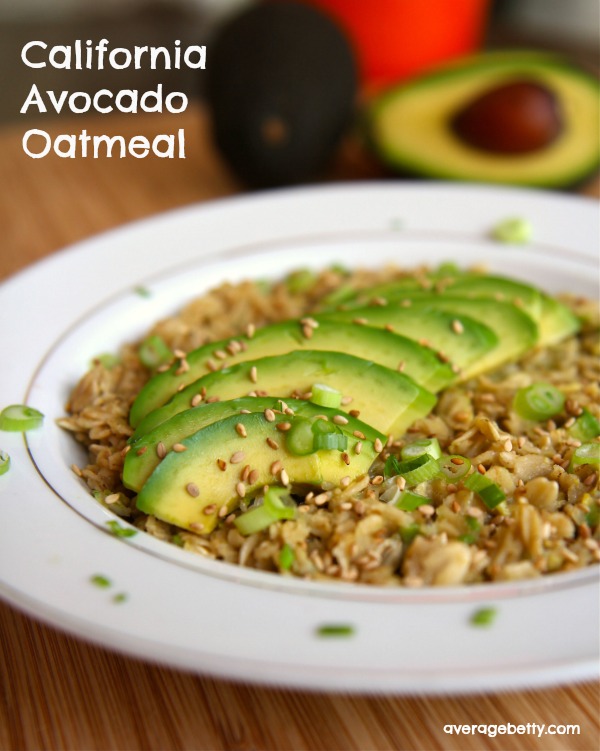 California Avocado Oatmeal Recipe

California Avocado Flatbread Recipe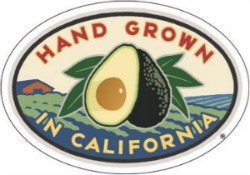 The Average Betty Test Kitchen developed this recipe on behalf of the California Avocado Commission.
Nutrient dense California Avocados provide nearly 20 essential nutrients, including fiber, potassium, Vitamin E, B-vitamins and folic acid and enable the body to absorb more fat-soluble nutrients.
For more great recipes using California Avocados, check out the California Avocado Commission Commission Website.

Don't miss a video… SUBSCRIBE TO MY CHANNEL ON YOUTUBE!