Y
**WATCH THE VIDEO!**
Where I come from there are two things that must be crispy: your t-shirt and your tacos.
Watch the Crispy Tacos video and witness the strength of street knowledge.
Get the Crispy Tacos Recipe as seen in the video.

For further instruction, entertainment and tips watch the video!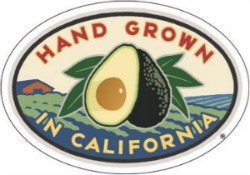 The Average Betty Test Kitchen developed this recipe on behalf of the California Avocado Commission.
Nutrient dense California Avocados provide nearly 20 essential nutrients, including fiber, potassium, Vitamin E, B-vitamins and folic acid and enable the body to absorb more fat-soluble nutrients.
For more great recipes using California Avocados, check out the California Avocado Commission Commission Website.

Don't miss a video… SUBSCRIBE TO MY CHANNEL ON YOUTUBE!