Y
WATCH THE VIDEO!
Potato Corn Fritters with Chipotle Cream know how to party!
These spicy two-bite appetizers can be made in advance and reheated when you're ready to serve PARTY.

Don't miss a video… SUBSCRIBE TO MY CHANNEL ON YOUTUBE!

Get the Potato Corn Fritters Recipe.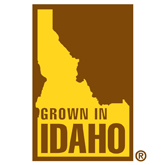 The Average Betty Test Kitchen developed this recipe and produced this video on behalf of the Idaho Potato Commission.
For more great recipes using Idaho Potatoes, check out the Idaho Potato Commission Website.