Y
WATCH THE VIDEO!
I don't know about you, but I get a little irritated by recipes that bill themselves as "grilled," yet require a par-boil or pre-bake. Chances are you're grilling because you want to get out of your blazing hot kitchen… and grill!
Grilled Potatoes are 100% grilled. And not only that, they are everything you love about potato skins… and made entirely on the grill!

Don't miss a video… SUBSCRIBE TO MY CHANNEL ON YOUTUBE!

Get the Grilled Potatoes Recipe.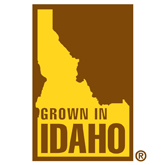 The Average Betty Test Kitchen developed this recipe and produced this video on behalf of the Idaho Potato Commission.
For more great recipes using Idaho Potatoes, check out the Idaho Potato Commission Website.