Y
Back off haters! Sara makes one of her favorite foods: Grilled Fish Tacos. She also checks her emergency kit and sends her prayers to Japan. Watch the video, check your emergency kit and fill your belly with Grilled Fish Tacos!
This is the first video and recipe I've published since the Japan earthquake and tsunami. My work seems rather petty knowing the struggles so many face in Japan just to survive. What can a food blogger do, living more than five thousand miles away? Not much. But I can text $10 to The Red Cross, and I can put that message out to you once again, in case you are in a position to help and you haven't yet.
GRILLED FISH TACOS RECIPE


Get the recipe here.
BAJA FISH TACOS RECIPE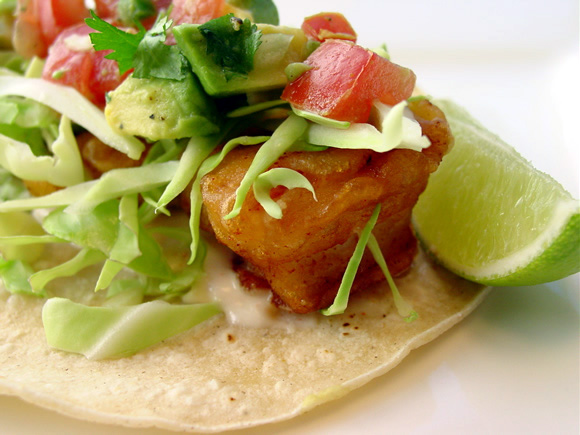 Get the recipe here.