Y
A cookbook? For Valentine's Day?
Not every Valentine wants to receive a cookbook on Valentine's Day.
Maybe that one carat diamond heart shaped pendant is a safer bet.
But a cookbook can say so much more than common bling.
The key is choosing the right cookbook for your Valentine.
WATCH THE VIDEO!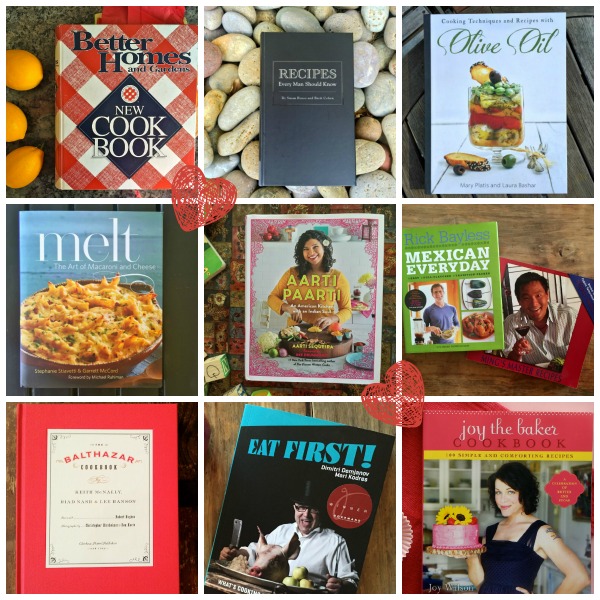 Better Homes and Gardens New Cookbook by Better Homes and Gardens
Recipes Every Man Should Know by Susan Russo and Brett Cohen
Cooking Techniques and Recipes with Olive Oil by Mary Platis and Laura Bashar
Melt by Stephanie Stiaveti and Garrett McCord
Aarti Paarti by Aarti Sequeira
Mexican Everyday by Rick Bayless
Ming's Master Recipes by Ming Tsai
The Balthazar Cookbook by Keith McNally, Riad Nasr and Lee Hanson
Joy the Baker Cookbook by Joy Wilson

Get the Peanut Butter Birthday Cake Recipe as seen in the video.

Don't miss a video… SUBSCRIBE TO MY CHANNEL ON YOUTUBE!