Y
Click for printer-friendly version!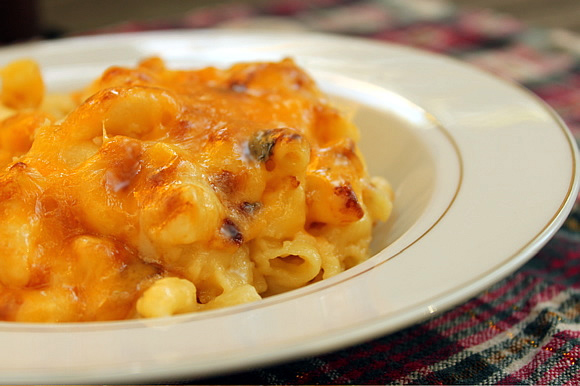 This is straight-up comfort food. STAT! Simple. One pot. Ready in 30 minutes. You probably have everything on hand — well, you do if you live in my house. Snuggle up with a big bowl of quick, easy, creamy Stove Top Mac n' Cheese and steam some broccoli because you're an adult.
Ingredients for Stove Top Mac n Cheese:
3 cups shredded cheese
3 cups macaroni
4 cups milk
1 tbsp butter
2 tbsp olive oil
2 tbsp flour
1 tsp soy sauce (optional)
NOTES:
Makes 4-6 entree or 6-8 side servings. Makes amazing leftovers. I like large elbow macaroni, use a shape you like best. Try different cheeses. Cheddar, Pecorino Romano, Mozzarella, Parmesan, Gouda, Pepper Jack – whatever you like. I usually use fat free milk and finish with a little half-n-half for richness, before serving. Consider replacing 1 cup milk with buttermilk. Use 3 cups milk, then stir in 1 cup buttermilk 2-3 minutes before end cooking time. Why the soy sauce? My attempt at umami, I guess.
DIRECTIONS: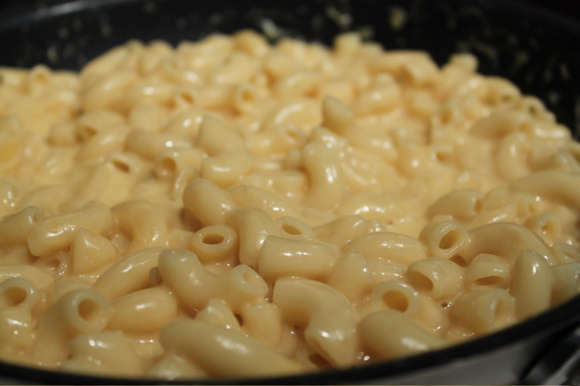 In a large pot or tall sided pan, heat butter and olive oil. Add flour to make a roux. Cook roux until golden. Stir in milk and add shredded cheese. Continue stirring over medium heat until cheese has melted. Add soy sauce. Do not boil. Add uncooked macaroni to mixture. Stir to coat and cover. Cook over medium-medium-low heat until macaroni is tender and liquid has been absorbed, about 15 minutes. Add more liquid if needed and bring to temperature.

Serve as is or top with shredded cheese and broil until top is crispy and golden. Serve piping hot. Makes 4-6 entree or 6-8 side servings.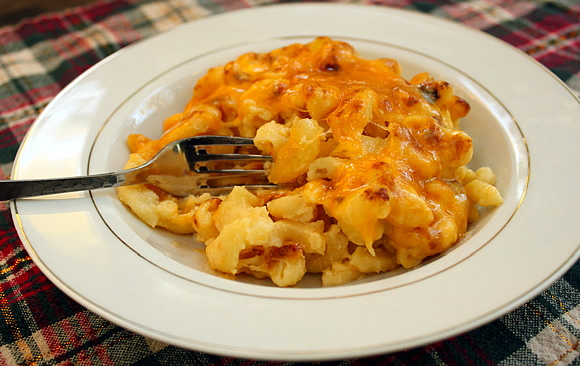 Search terms: macaroni and cheese, mac and cheese, macaroni n cheese, easy macaroni n cheese recipe, creamy macaroni n cheese recipe, one pot macaroni n cheese