Y
WATCH THE VIDEO!
Whether you are staying in to pass out TREATS or going out to play a few TRICKS this Halloween, Black Bean Avocado Soup is a great way to feed your screaming soul.
Screaming soul?
What is your soul screaming for?
Well, it is Halloween.

And chances are, your soul, just like mine, is on sugar overload.
This hearty and warm Black Bean Avocado Soup will stop the screaming.
Packed with vegetables and creamy California Avocado, your soul will purr with delight.
And it is Halloween.
Now is the time to listen to your soul.

Get the Black Bean Avocado Soup Recipe as seen in the video and watch the video to see the tricky California Avocado Spider Web in full-effect!

Don't miss a video… SUBSCRIBE TO MY CHANNEL ON YOUTUBE!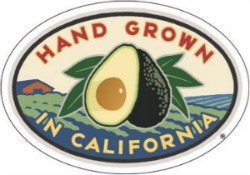 The Average Betty Test Kitchen developed this recipe and produced this video on behalf of the California Avocado Commission.
Nutrient dense California Avocados provide nearly 20 essential nutrients, including fiber, potassium, Vitamin E, B-vitamins and folic acid and enable the body to absorb more fat-soluble nutrients.
For more great recipes using California Avocados, check out the California Avocado Commission Commission Website.

Don't miss a video… SUBSCRIBE TO MY CHANNEL ON YOUTUBE!