Y
WATCH THE VIDEO!
It's the question asked across the nation…
"What should we have for dinner?"
Fast, easy and flavorful Spicy Chicken Alfredo is the answer.
With a package of Knorr Pasta Sides and a few fresh ingredients, you can have dinner on the table in less than 30 minutes. And the dishes? You'll only have to wash one skillet!
GET IN ON THE FAMILY DOLLAR & KNORR DINNER SOLUTIONS GIVEAWAY!


Did you know that you can buy 3 Knorr Sides and Get One FREE at Family Dollar Stores?
And to help YOU make easy and affordable dinners for your whole family – I'm hosting a dinner solutions giveaway!
All that you have to do is upload your #FDKnorrDinner solutions picture to Instagram or Twitter, and tag me using my handle @averagebetty. And don't forget the hashtag #FDKnorrDinner!
You could WIN a Kitchen Essentials Kit, featuring a $50 Family Dollar gift card and a cookware set!
Staring 8/29/14, stop by your local Family Dollar to take advantage of the Buy 3 Knorr Sides, Get One Free offer.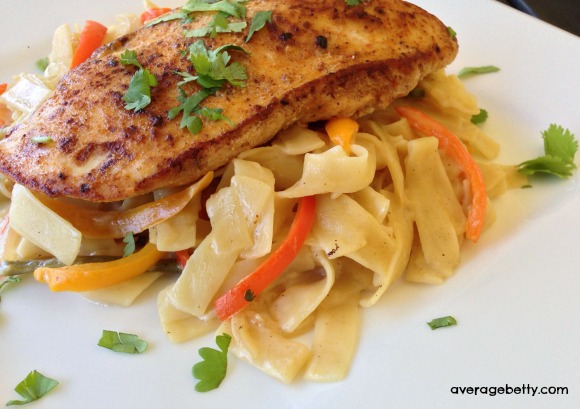 Get the Spicy Chicken Alfredo Recipe as seen in the video!
The Average Betty Test Kitchen created this video recipe for Knorr Pasta Sides and Dollar General.
Any views or opinions presented in this video are those of Average Betty and do not necessarily represent those of Knorr. This post is sponsored by Lunchbox, all opinions are my own.
For more great recipes using Knorr Pasta Sides, check out the Knorr Website.

Don't miss a video… SUBSCRIBE TO MY CHANNEL ON YOUTUBE!