Y
WATCH THE VIDEO!
Has Mom ever steered you wrong? She always did tell you to eat your vegetables. And oven roasting vegetables is a satisfying and easy way to make Mom happy.

Don't miss a video… SUBSCRIBE TO MY CHANNEL ON YOUTUBE!

Get the Oven Roasted Vegetables Recipe as seen in the video.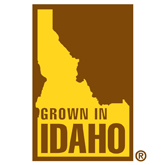 For more great recipes using Idaho Potatoes, check out the Idaho Potato Commission Website.