Y
Click for printer-friendly version!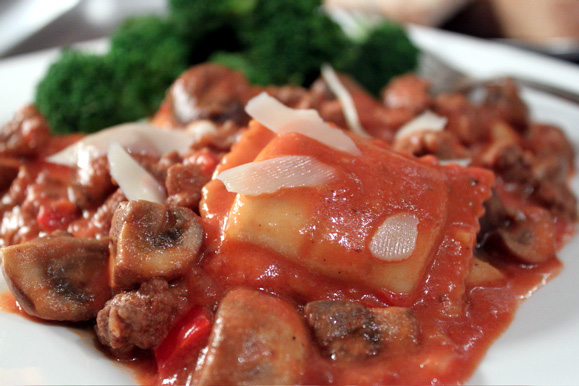 This is an easy recipe for on-the-go weeknights that's heavy on comfort and light on labor. Frozen ravioli, a light tomato-cream sauce and lots of mushrooms! Keep it vegetarian or add lean ground meat for the omnivores in your life. This is really more of a concept than a recipe to me; there are so many ways to make this delicious! Hopefully this inspires all kinds of simple, tasty, one pan ravioli dishes in your kitchen.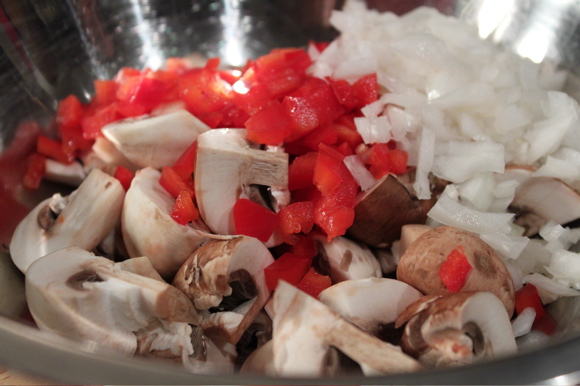 Ingredients for Creamy Tomato Sauce:
1 can (15 -16 oz) tomato sauce
2 cups quartered white button or crimini mushrooms
1/2 cup diced onion
1/2 cup diced red bell pepper
2 tbsp minced garlic (5 cloves)
4 tbsp light sour cream or ricotta cheese
1/2 pound lean ground meat, optional
24 frozen raviolis, any variety
NOTES: This recipe makes four entree servings. You may like to add 1 teaspoon of an Italian herb blend, or a chiffonade of fresh basil. Here I use lean ground beef and portobello mushroom ravioli.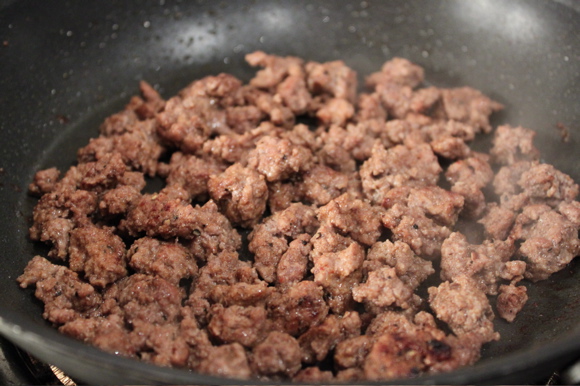 Brown meat (beef, chicken, turkey, pork) over medium-high heat. Consider seasoning with 1/2 teaspoon garlic powder, 1/2 teaspoon smoked paprika, salt and pepper. Remove from pan when browned. If you aren't using meat, skip this step.

Lightly saute chopped onion, bell pepper and mushrooms over medium heat. Season with salt and pepper.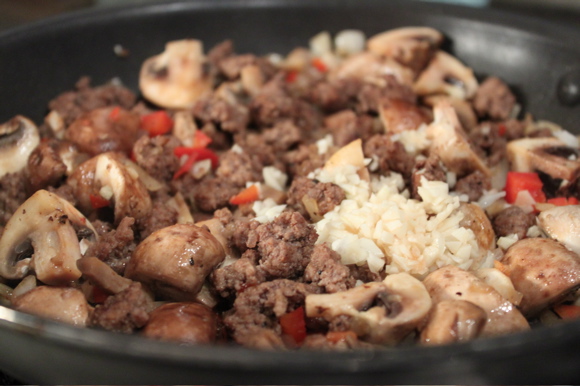 Add the browned meat back to the sauteed vegetables and add garlic. Saute a few minutes longer.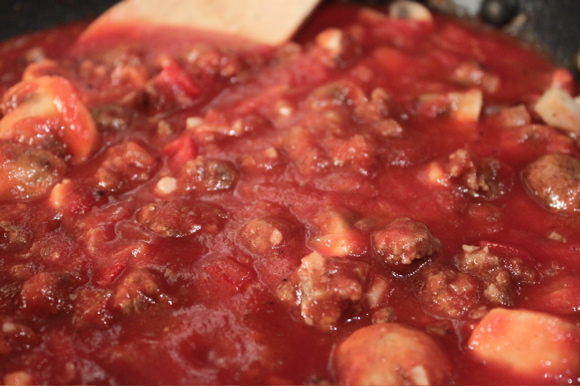 Add tomato sauce and combine. Taste and adjust for seasoning.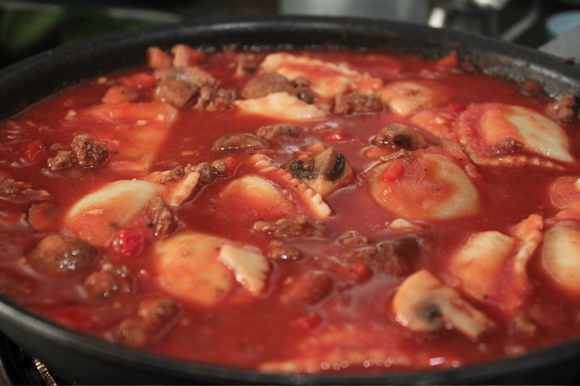 Stir in frozen ravioli (and 1/4 cup water, if needed). Return to bubbling, reduce heat and cover. Allow to simmer for at least ten minutes, until ravioli has cooked through. I allow the ravioli and sauce to simmer on low heat, covered for at least one half hour. The starch from the raviolis helps to produce a thicker, richer sauce and the additional time helps to produce a deeper flavor.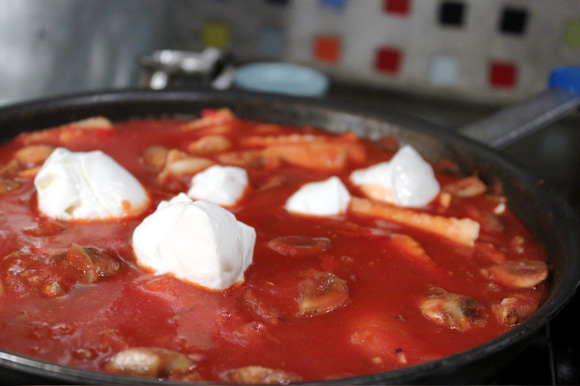 To make the tomato cream, stir in light sour cream or ricotta cheese just before serving.

Serve piping hot, topped with freshly grated Parmesan, a side of steamed vegetables or salad and crusty bread.
Search terms: how to make ravioli, how to make tomato cream sauce, easy tomato cream sauce recipe, how to make ravioli with creamy tomato sauce, quick meal recipe, easy dinner recipe, easy ravioli recipe, ravioli casserole recipe, kid friendly recipe