Y
WATCH THE VIDEO!
Mother is the necessity of all invention… or discovery in this case. It was late on a Saturday night and we were having an HFE. Otherwise know as a Hot Fudge Emergency.
And by we, I mean Mr. Average Betty.
And by emergency I mean he was begging for requesting a hot fudge sundae.
We had the ice cream and chopped almonds. And I figured I could make hot fudge using unsweetened cocoa powder, I just didn't know how delicious it would be. Not only was an HFC or Hot Fudge Crisis averted, we discovered an easy, homemade hot fudge that tastes just like Ghirardelli.
And by we, I mean me.
Ingredients for Easy Hot Fudge:
2 cups sugar
2/3 cup unsweetened cocoa powder
4 TBSP flour
1/4 teaspoon coarse salt
4 TBSP butter
1 cup milk
1 cup half-n-half
2 teaspoons vanilla
NOTES:
On a quest to make Hot Fudge using cocoa powder, I came across this recipe which is is originally from the Old Occidental Hotel in Muskegon, Michigan. Other than the pinch of salt and a longer cooking time, I changed nothing. But I did make a fun how-to video. For added instruction and entertainment, watch the How to Make Hot Fudge Video.
Directions for Easy Hot Fudge:
1) In a medium bowl, whisk together the sugar, cocoa powder, salt and flour. Whisk to combine and remove lumps. Set aside.
2) In a medium saucepan over medium-low heat, melt butter and stir in milk and half-n-half.
3) Whisk cocoa mixture into the milk mixture a little at a time until it has all been incorporated.
4) Bring to a gentle boil, whisking constantly until thickened, about 10 minutes.
5) Serve immediately over ice cream or use as a dipping chocolate. Refrigerate unused portion and reheat as needed.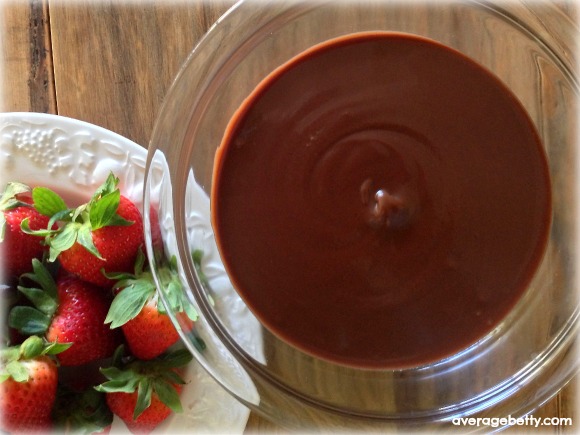 For added instruction and entertainment, watch the How to Make Hot Fudge Video.

Don't miss a video… SUBSCRIBE TO MY CHANNEL ON YOUTUBE!