Y
I'm not calling this Classic Potato Salad classic because it's something I grew up with.
Because I didn't grow up eating potato salad like this.
My Mom always used Russets. Not Reds.
Eggs, pickles, paprika and parsley never found their way into the mix either.
What I do remember is a lot of celery. Lots and lots of celery.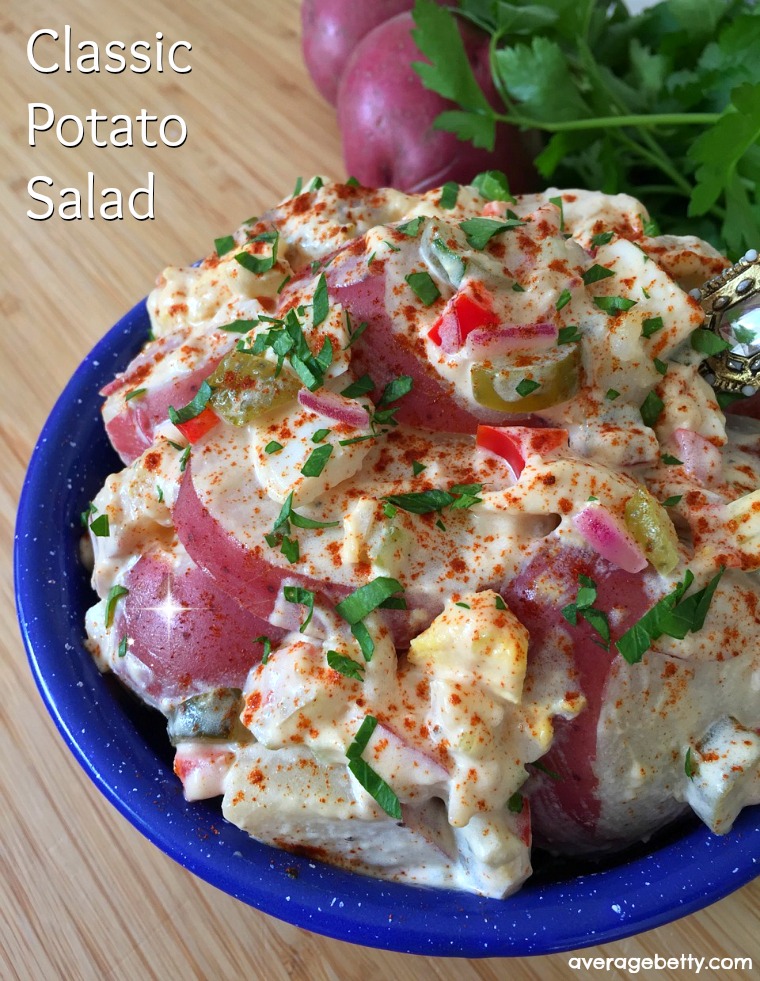 I'm calling this Classic Potato Salad classic because it is like a potato salad that you'd get at a deli.
You know, a classic kinda deli.
Ingredients for Classic Idaho Potato Salad:
3 pounds Idaho Red Potatoes
3 TBSP lemon juice
3 hard cooked eggs
1 cup mayonnaise
1 teaspoon Dijon mustard
1/2 teaspoon smoked paprika
1/3 cup red bell pepper, diced
1/2 cup chopped dill pickles
1/2 cup celery, diced
1/2 cup finely sliced red onion
salt and pepper to taste
NOTES:
Serves 6-8. Watch the Classic Potato Salad Video for added instruction and entertainment, including a tip on hard boiling the eggs.
Directions for Classic Potato Salad:
1) Clean potatoes and slice into similar sized pieces.
2) In a large pot, place potato pieces and cover with cold water.
3) Bring water to a bubbling, cover and reduce the heat.
4) Cook potato pieces just until fork tender, about 12 minutes.
5) Drain potatoes and rinse with cool water.
6) Squeeze lemon over potatoes, cover and cool in the refrigerator, about an hour.
7) In the bottom of a large bowl combine mayonnaise, Dijon mustard, smoked paprika, red bell pepper, dill pickles, celery, red onion and salt and pepper to taste.
8) Add chilled potatoes to the mayonnaise mixture and fold gently to coat.
9) Add chopped hard cooked eggs and check for seasoning.
10) Chill completely and enjoy!
Pretty sure the Idaho Cal Red Potato is my spirit vegetable ;)

Don't miss a video… SUBSCRIBE TO MY CHANNEL ON YOUTUBE!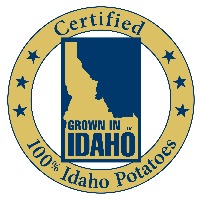 Average Betty and the Idaho Potato Commission have been partners in bringing you video recipes since 2011.
The Average Betty Test Kitchen developed this recipe and produced this video on behalf of the Idaho Potato Commission.
For more great recipes using Idaho Potatoes, check out the Idaho Potato Commission Website.