Y
Standing on the shoulders of greatness is never a bad idea.
Especially when greatness is as hardworking, benevolent and just plain woke as Chef Jose Andres.
Also, Chef Andres is very tall.
So in the literal standing on shoulder sense, you'd surely tower above others.
And his simple yet elegant appetizer, a tradition in the Canary Islands, will take your entertaining game sky high.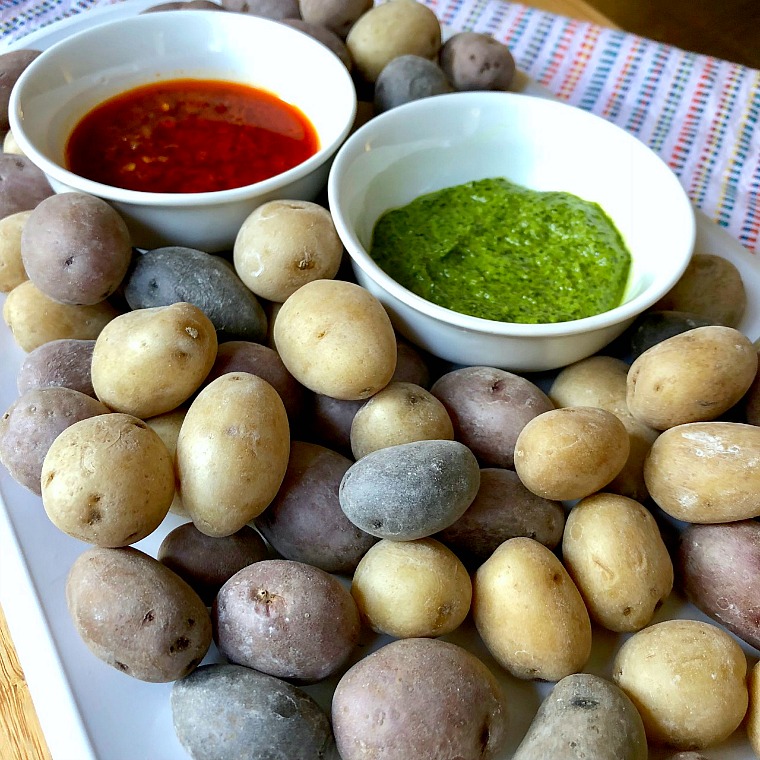 Special thanks to Melissa's Produce for the gemtastic assortment of Idaho Pee Wee Potatoes!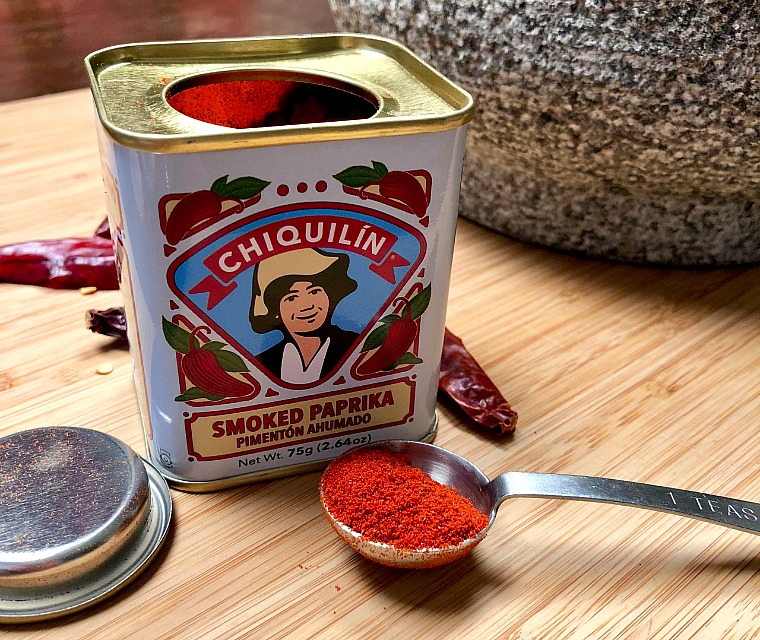 For the Wrinkled Potatoes as seen in the video, I used about 3 pounds Idaho Pee Wee Potatoes and 3/4 cup coarse sea salt. For the method, I followed recipes from Martha Stewart and Bon Appetit as follows. I also took the extra step to find real Spanish smoked paprika and Sherry Wine Vinegar.
Chef Jose Andres recipes (there's a video too) on MarthaStewart.com:
Wrinkled Potatoes, (Molcajete) Mojo Rojo
Chef Jose Andres recipe on BonAppetit.com: (Blender) Mojo Verde
Watch the video on YouTube and SUBSCRIBE for FREE!

Check out this video and hundreds more on my YouTube Channel and… SUBSCRIBE!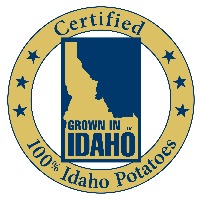 Average Betty and the Idaho Potato Commission have been partners in bringing you video recipes since 2011.
The Average Betty Test Kitchen developed this recipe and produced this video on behalf of the Idaho Potato Commission.
For more great recipes using Idaho Potatoes, check out the Idaho Potato Commission Website.