Y
Have you heard of Funeral Potatoes?
The classic potluck dish seems to be everywhere lately.
But don't let the morbid name fool you, Funeral Potatoes are straight up comfort food. And they couldn't be easier to make.
Look for Grown In Idaho Brand products in your grocer's freezer section.
Ingredients for Funeral Potatoes:
1 28 ounce bag Grown in Idaho Thick Cut Hash Browns
3/4 cup diced onion
2 TBSP olive oil, divided
4 TBSP butter, divided
3 TBSP flour
1 teaspoon coarse salt
1 cup chicken broth
1 cup whole milk
1/3 cup sour cream
1 1/2 cups sharp cheddar cheese
1 cup panko breadcrumbs
1/2 cup crushed potato chips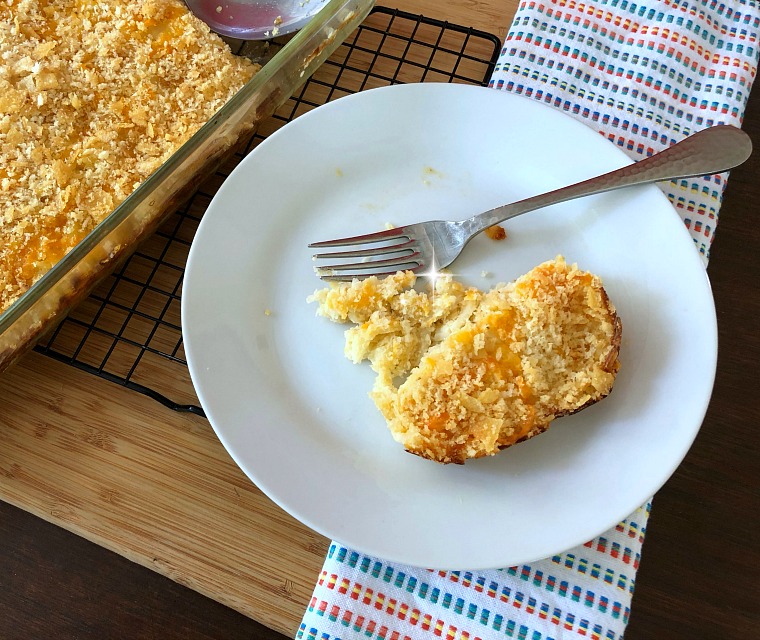 NOTES:
Serves 12-16. Watch the How to Make Funeral Potatoes Video on YouTube for added instruction and entertainment — and don't forget to SUBSCRIBE. For Funeral Potato Recipe inspiration and education I consulted The Pioneer Woman, BarbaraBakes and this article from Southern Living.
Directions for Funeral Potatoes:
1) Remove hash browns from freezer.
2) In a large pot over low heat, saute onion in 1 TBSP olive oil until no longer raw, but not caramelized.
3) Add 2 TBSP butter and remaining olive oil. Add flour to make a roux.
4) Gradually add chicken broth, whisking vigorously to incorporate flour into liquid.
5) Season with salt and whisk in milk.
6) Bring to a bubbling, then stir in sour cream and add cheese.
7) Add hash browns to mixture and combine well.
8) Transfer mixture to a 9×13″ pan prepared with 1 TBSP melted butter.
9) For the crunchy top, in a small bowl combine panko, crushed potato chips and 1 TBSP butter. Distribute evenly over entire casserole.
10) Cover with foil and bake in a preheated 350(F) oven for 45 minutes. Uncover and allow to continue cooking until golden and bubbling, about 20 minutes.
11) For best taste and crunch, serve piping hot.
Some people refer to Funeral Potatoes as Party Potatoes.
It's all about perspective, am I right?
Watch the video on YouTube and SUBSCRIBE for FREE!

Check out this video and hundreds more on my YouTube Channel and… SUBSCRIBE!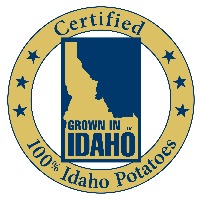 Average Betty and the Idaho Potato Commission have been partners in bringing you video recipes since 2011.
The Average Betty Test Kitchen developed this recipe and produced this video on behalf of the Idaho Potato Commission.
For more great recipes using Idaho Potatoes, check out the Idaho Potato Commission Website.