Y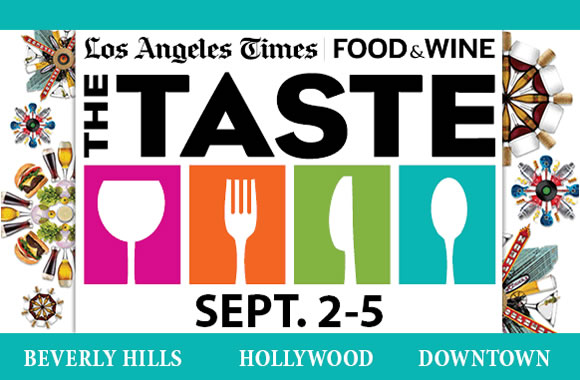 Beyonce's VMA baby bump reveal may be grabbing the headlines now, but come this Labor Day weekend, September 2-5, 2011, all eyes (and mouths) will be on The Taste, which is sure to be bumpin'. The Taste is the love child of Taste of Beverly Hills and Los Angeles Times Celebration of Food & Wine. The new and improved festival is set to be a tantalizing four-day culinary spectacular with unlimited food, wine, beer and spirits.
The Taste features nine star-studded events from Hollywood to Beverly Hills to Downtown LA.
The legendary Susan Feniger will host Street Eats at Paramount Studios, and my boy Jet Tila (left) is part of the lineup, so you know the cuisine and conversation will be crazy delicious.
Roy Choi and Sang Yoon will join Jet on the "Food City: The New Language of L.A." panel. "These two men have blazed the trail for many of us, particularly Asian chefs in America" says Jet, and he adds, "No other place will you have the mix of amazing restaurants and chefs than Street Eats!"
And Street Eats is just the tip of the food truck. With over 40 of L.A.'s best restaurants, wineries and live musical entertainment, there is no better way to celebrate this Labor Day weekend. See you there!
Follow @averagebetty and @TheTasteLA on the Twitter and Facebook.

Download The Taste iPhone App (above) here. Get more information here. Purchase event tickets here. (TIP: Use the code WEB and get 40% off.)