Y

California Avocado Season at Curtis Stone's Maude in Beverly Hills is celebrated with ten courses and breakfast the next day.

Ice Cream Zucchini, Coconut, Sorrel
Carpe dessert.

Radicchio Tomato, Radish, Kohlrabi
Embellishment courtesy of the very delicious Sarah Gim.

Soup Salmon Roe, Red Pepper, Cucumber
Just like Curtis Stone's grandmother used to make.

Jamon Iberico Melon, Oro Blanco, Toast
Avocado Toast? Mind = Blown.

Caviar Brioche, Lemon, Aioli
The standout.

Rib Eye Sweet Corn, Bone Marrow, Green Peppercorn

Like butter.

Avocado Leaf Chocolate, Blackberry
Pit to leaf.

Avocado Bread
Breakfast is the most important course of the day.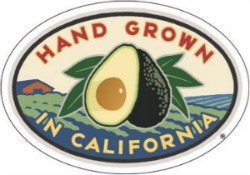 Sara O'Donnell is a California Avocado Commission Ambassador. This fancy dinner was a perk of the job.
Nutrient dense California Avocados provide nearly 20 essential nutrients, including fiber, potassium, Vitamin E, B-vitamins and folic acid and enable the body to absorb more fat-soluble nutrients.
For more great recipes using California Avocados, check out the California Avocado Commission Commission Website.

Don't miss a video… SUBSCRIBE TO MY CHANNEL ON YOUTUBE!