Y
WATCH THE VIDEO!
Making decisions is tough.
Decide to not decide.
Nacho Chicken Sliders are loaded with fresh California Avocado Guacamole, spicy chicken and crunchy tortilla chips so you don't have to decide between Nachos and Sliders.
Bring on the guacamole.
Nacho Chicken Sliders
Ingredients for Chipotle Guacamole:
1 large California Avocado
1/2 teaspoon cumin
1/2 teaspoon chipotle chili powder
1 TBSP seeded and diced jalapeno
1 TBSP finely chopped white onion
1/4 cup seeded and diced tomato
1 TBSP fresh lime juice
salt & pepper to taste
Ingredients for Nacho Chicken:
1 1/2 cups cooked and seasoned shredded chicken
1-2 TBSP fire roasted jalapenos
1/4 cup salsa
1 cup shredded cheese
Other Ingredients:
4 slider buns
12 tortilla chips
NOTES:
Makes 4 sliders. For added instruction, entertainment and humming, watch the Nacho Chicken Sliders video.
Directions for Nacho Chicken Sliders:
1) Prepare the guacamole. Peel and seed avocado. In a bowl, season avocado with salt, pepper, cumin and chipotle powder. Mash well and add jalapeno, onion, tomato and lime juice. Set aside.
2) Prepare Nacho Chicken. In a bowl combine shredded chicken, fire roasted jalapeno, salsa and shredded cheese. In a cast iron or non-stick skillet over medium high heat, transfer chicken mixture and griddle until chicken is warmed through and cheese is melting.
3) Prepare the sliders. Toast buns and fill with lots of guacamole, tortilla chips and Nacho Chicken mixture.

Don't miss a video… SUBSCRIBE TO MY CHANNEL ON YOUTUBE!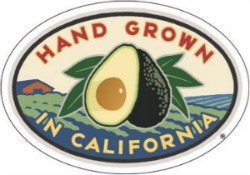 The Average Betty Test Kitchen developed this recipe on behalf of the California Avocado Commission.
Nutrient dense California Avocados provide nearly 20 essential nutrients, including fiber, potassium, Vitamin E, B-vitamins and folic acid and enable the body to absorb more fat-soluble nutrients.
For more great recipes using California Avocados, check out the California Avocado Commission Commission Website.